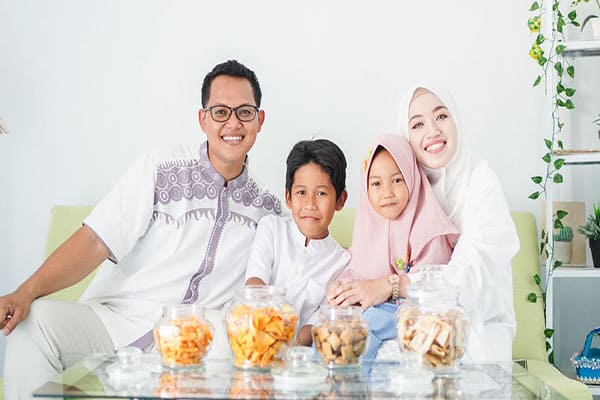 6 Tips & Hacks for an Unforgettable Hari Raya Celebration 2023
Hari Raya Aidilfitri, also known as Eid al-Fitr, marks the end of Ramadan, the Islamic holy month of fasting. It is a time when Muslims all over the world gather with family and friends to celebrate the end of their spiritual journey. Hari Raya is a time of forgiveness, love, and happiness, and it is an ideal time to strengthen bonds with family and friends. Here are our top tips and hacks for a stress-free Hari Raya celebration this year! impress!
1. Plan Ahead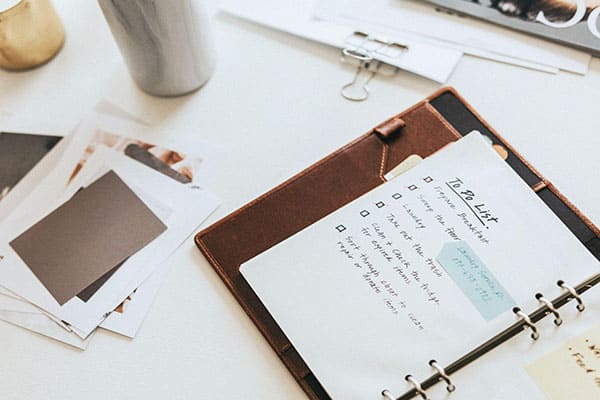 Hari Raya is a busy time, and preparation is essential for a successful celebration. The most difficult part is finding time in your busy daily schedule to start preparing for the Hari Raya celebration.
Make a list of everything you need to do, such as cleaning the house, preparing food, and inviting guests, to avoid any last-minute stress. Kick-start your planning early to avoid any rush.
2. Give Your Home a New Look
Your home deserves a makeover, especially during this festive season! Everyone, including your lovely home, deserves at least one new Raya garment for this Raya season.
Decorate your home with traditional Hari Raya decorations such as ketupat, lights, and flowers to make it feel festive. Alternatively, paint your house a new color to give it a fresh new look. This will help create a welcoming atmosphere for your guests.
3. Purchase Raya Hampers and Cookies in Advance
Sending Raya cookies or hampers to loved ones is a common practice among Muslims during the Raya holiday season. This tradition is a way of spreading joy and happiness among loved ones while also strengthening friendship and family bonds.
It's time to unwind and relax while enjoying some delectable treats. Sending a batch of delicious Raya cookies or a beautifully crafted hamper full of sweet treats, this gesture is sure to bring a smile to those who receive it and they can feel your sincere blessings from the bottom of their hearts.
Yes! We've got you covered with a series of Hari Raya Specialz for you to source the perfect Raya gift sets for your loved ones.
4. Cook Traditional Raya Dishes
Celebrate this special occasion with your loved ones while enjoying traditional Raya cuisine. At this year's Raya celebration, only a home-cooked feast will suffice for the warm family gatherings that will take place.
Hari Raya celebrations are not complete without dishes such as rendang, ketupat, and lemang. If you lack confidence in your culinary abilities, begin practicing early or hire a reputable caterer. Alternatively, pre-order a few of your must-have Raya dishes with e-Vouchers from online food delivery services such as Foodpanda, GrabFood, or Baijia and enjoy up to a 10% discount.
👉 Click here to buy Foodpanda e-Voucher
👉 Click here to buy GrabFood e-Voucher
5. Dress to Impress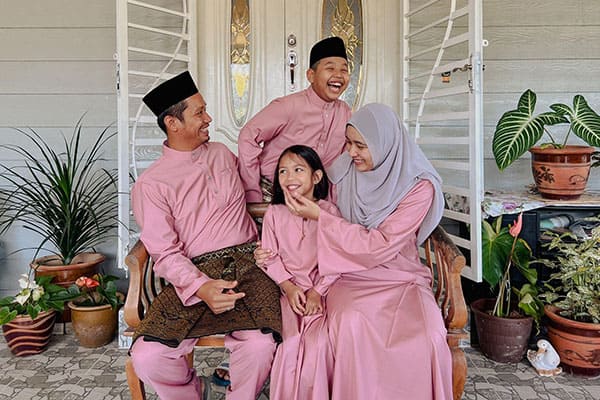 Hari Raya is the ideal time to dress up in a unique color theme and look your best. Set a color theme for your family's Raya attire. Choose traditional garments such as baju kurung or baju melayu, or modern garments that pay homage to traditional styles.
It would be awesome if you could get your Raya clothes and earn extra rewards towards your next purchase at the same time.
Click on the JomReward button in the ZCITY app to start earning Reward Zcoins while shopping for your favorite Raya clothes and accessories from ZCITY's affiliates: Lazada, Shopee, and Zalora. Apply your Reward Zcoins to your next purchase in the ZCITY app, and you'll receive instant rebates.
🛒 Shop at your preferred platform now and earn extra rewards for next purchase
6. Take Family Photos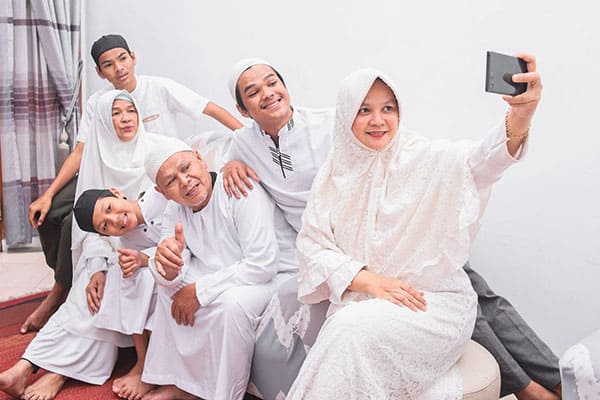 Get ready for Hari Raya with new clothes! Your Raya outfit is all set with accessories and full makeup - you're all set! Now, it's showtime and you're ready to show off your pretty outward appearance!
Nothing beats spending time together after we've gone through three years of the COVID-19 pandemic. Let's appreciate the fact that we still have a chance to see our beloved family again and cherish every moment we spend together in good health.
Capture the special moments of your Hari Raya celebration by taking family portraits. These photos will serve as a wonderful reminder of the joy and love shared during the occasion.
Last but not least, we have a surprise for you! 🥁 Here it is!
Jom Kaya Raya this year! In conjunction with the Hari Raya season, ZCITY is giving away a 5g GOLD BAR and duit Raya for FREE! But first thing first, you need to fulfill a few requirements before heading your way to grab the GOLD BAR!
Who doesn't love GOLD??? Don't forget to check in to the ZCITY app every day and collect your Z-tickets. The more Z-tickets you collect, the higher your chances of winning a GOLD BAR!
It's easy peasy! Just download the ZCITY app today and register as a user. Check in to the app every day, and you could be the next winner of a GOLD BAR! We wish you luck!
Hari Raya is a time to come together with loved ones to celebrate the completion of Ramadan. By following these tips and hacks, you can create a memorable and unforgettable Hari Raya celebration. May this occasion bring love, joy, and peace to you and your loved ones. Selamat Hari Raya!