The 'mission' to pay bills every month may seem straightforward, but it often poses a challenge for individuals who must manage it.
Apart from frequently missing the due dates for bill payments, billpayers commonly face the need for opportunities to grab discounts, deductions, or even rewards after fulfilling these essential commitments.
Indeed, many of us would be more thrilled if we could enjoy various benefits and additional rewards. Especially considering the increasing cost of living today, we all undoubtedly want to try to seek savings, including bill payments.
Online bill payments have become a swift and convenient solution for users, especially in dealing with the hectic pace of modern lifestyles. With the diverse range of platforms and electronic payment systems developed by both local and international companies, users have the flexibility to find the best e-payment gateway for their monthly bills.
However, it's essential to note that not all digital platforms and electronic payment systems offer rewards, whether in the form of discounts or attractive benefits, especially for bill payments.
Therefore, it is advisable to be a savvy user by choosing a platform that aligns with your current needs and preferences.
Super Discounts for your bills with the ZCITY app!
At ZCITY, we understand that users would be happier and more excited when they can settle their bills while receiving DISCOUNTS + REWARDS.
That's why, almost every month, ZCITY, renowned as the Rewards on Rewards App, offers the best promotions to help users save on their bill payments.
Great November Promotions!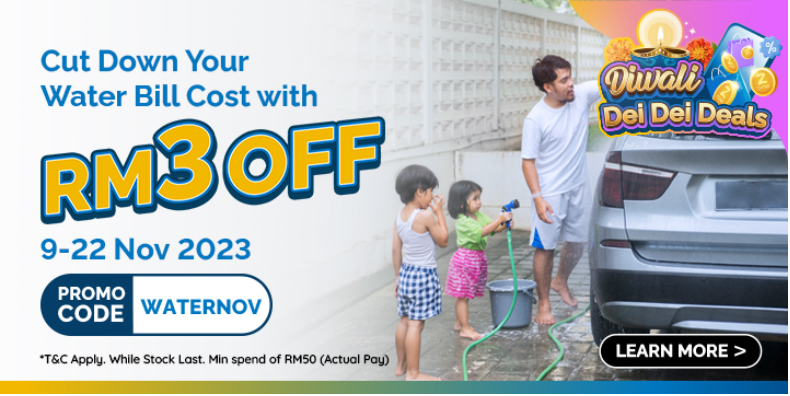 For example, this November, ZCITY is offering discounts of up to RM3 or 5% for water and electricity bill payments.
Getting this Discount is easy! Users just need to enter the PROMO CODE displayed on the ZCITY App banner for bill payments.
In addition to the discount, users also indirectly qualify to receive rewards in the form of Zcoins, which can be used for future bill payments or even for purchasing vouchers or other products, such as in the Zstore.
More than just water and electricity bills!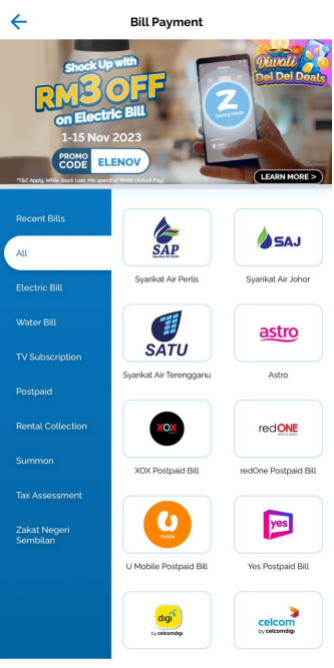 What's more exciting is that almost all your monthly bills can be paid through the ZCITY app.
ZCITY focuses on more than just water and electricity bill payments. Users of this app can further enhance their online bill payment experience in ZCITY by paying other bills, such as:
1.Astro
2.Postpaid Internet Bills - XOX, redONE, U Mobile, Yes, DIGI, and Celcom
3.Municipal Summonses, and many more!
For every bill paid, users can earn ZCOINS rewards and enjoy discounts, rebates, vouchers, or cashback offers.
So, what are you waiting for? Don't miss out on the chance to enjoy more discounts and rewards. Download the ZCITY app today and stay connected through ZCITY's social media for the latest updates.