Mastering ZCITY: 7 Tips and Tricks for Maximizing Your Rewards and Savings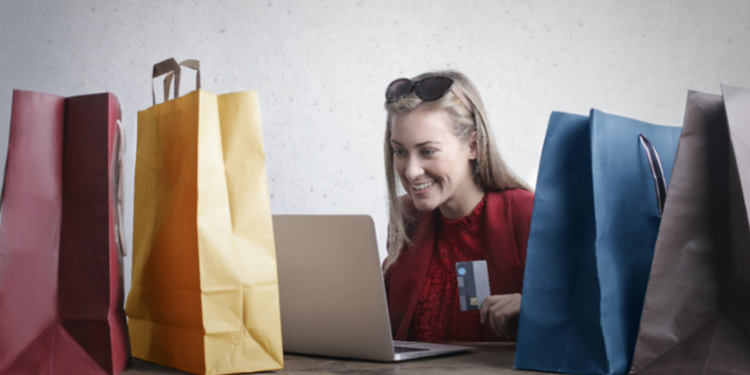 Finding ways to save money and get the most out of purchases has become a hobby for all of us. Speaking of which, that's where ZCITY comes in. If you're wondering what ZCITY is all about and how it can benefit you, you've come to the right place!
What is ZCITY?
ZCITY is not your typical loyalty program. It's an adaptable framework that rewards you with Zcoins for shopping with affiliated businesses. These Zcoins can subsequently be exchanged for many desirable benefits, such as discounts and electronic coupons. It's like carrying about a dedicated savings aide who works tirelessly to return more cash to your pocket.
How does ZCITY work?
Using ZCITY is as easy as indulging in your favourite online shopping spree. Simply download the mobile application and create an account. Once you're all set up, explore the extensive list of participating brands and merchants. From renowned e-commerce giants to beloved local businesses, ZCITY has collaborated with over 2,000 merchants to ensure you have a vast selection of options to choose from
When making a purchase, use the ZCITY app to complete your transaction and earn Zcoins. The more you shop, the more Zcoins you accumulate. It's a win-win situation – you get to enjoy your favourite products and services while simultaneously building up your rewards.
Unleashing the Power of Zcoins – 4 Strategies for Maximizing Your Earnings
Now that you're familiar with the basics of ZCITY, it's time to delve into the strategies that will help you maximize your Zcoins earnings. With these tips and tricks up your sleeve, you'll be well on your way to unlocking a treasure trove of rewards and savings.
1.Enter a Referral Code for Bonus Zcoins
When signing up for the ZCITY app, don't forget to enter a referral code if you have one. Referral codes are a fantastic way to jumpstart your Zcoin earnings. By using a referral code, you and the person who referred you both earn bonus Zcoins. It's a win-win situation that sets you on the path to even greater rewards from the get-go.
2.Shop with Participating Brands
One of the primary ways to earn Zcoins is by shopping with participating brands. Keep an eye out for the extensive list of merchants within the ZCITY app and make your purchases through the app to ensure you earn Zcoins for each transaction. Whether you're treating yourself to a new outfit, ordering your favourite meal, or purchasing everyday essentials, choosing participating brands will boost your Zcoin earnings significantly.
3.Complete Offers and Challenges
ZCITY is not just about shopping – it's a realm of exciting offers and mini challenges that can help you earn even more Zcoins. Explore the app regularly for new offers and challenges that align with your interests. These can range from completing surveys, watching videos, or participating in mini games. The possibilities are endless, and each completed offer or challenge brings you closer to unlocking valuable rewards.
4.Spread the Word and Refer Friends
Sharing is caring, especially when it comes to ZCITY. Tell your friends, family, and colleagues about the app and invite them to join. When they sign up using your referral code, both of you earn bonus Zcoins. It's a fantastic way to help your loved ones embark on their own journey of rewards and savings, while also boosting your Zcoin balance. The more people you refer, the more Zcoins you earn. So, gather your squad and let the Zcoin frenzy begin!
3 Additional Tips for ZCITY Mastery
There are a couple more tips that we think everyone can do will further enhance your ZCITY experience. The best thing is, it's SUPER EASY. Let's dive in!
1.Stay Updated with New Offers and Challenges
ZCITY is constantly evolving, with new offers and challenges being added regularly. Make it a habit to check the app frequently so you don't miss out on exciting opportunities to earn more Zcoins. Whether it's a limited-time promotion, a special event, or an exclusive partnership, staying updated ensures you're always in the know about the latest ways to maximize your rewards.
2.Choose Rewards that Suit Your Lifestyle
When it comes to redeeming your hard-earned Zcoins, select rewards that align with your preferences and lifestyle. Whether you prefer cash back to boost your savings,e-Vouchers to enjoy discounts on your favourite brands, or exclusive offers tailored to your interests, ZCITY offers a variety of options. Remember, one shoe does not mean it fits all. Choose wisely and make every redemption count.
3.Share the ZCITY Magic
Don't keep the wonders of ZCITY to yourself – spread the word and help others discover the incredible benefits of the app. Share your experiences, successes, and favourite rewards with your friends and family. Encourage them to join ZCITY and start earning Zcoins of their own. Together, you can create a community of savvy savers and maximize the rewards for everyone involved.
What Are You Waiting for? Start Earning Today!
Congratulations, savvy shopper! You've now mastered the art of maximizing rewards and savings with ZCITY. Armed with these tips and tricks, you're ready to embark on a thrilling journey of earning Zcoins, unlocking incredible rewards, and enjoying the sweet taste of savings. Don't let those Zcoins sit idle – put them to work and watch your wallet flourish.
So, why wait? It's time to seize the opportunity and join the ZCITY revolution. Sign up today and let the ZCITY app become your trusty sidekick in the quest for savings. Remember, with ZCITY, every purchase becomes an opportunity to earn, and every redemption is a celebration of your smart shopping choices.
Get ready to embrace a world of rewards, discounts, and cash back like never before. It's time to unlock your full potential as a master of rewards and savings with ZCITY. Happy earning, and may your Zcoins bring you joy and countless delightful surprises along the way!