5 Essential Early Preparation Tips for Ramadan 2023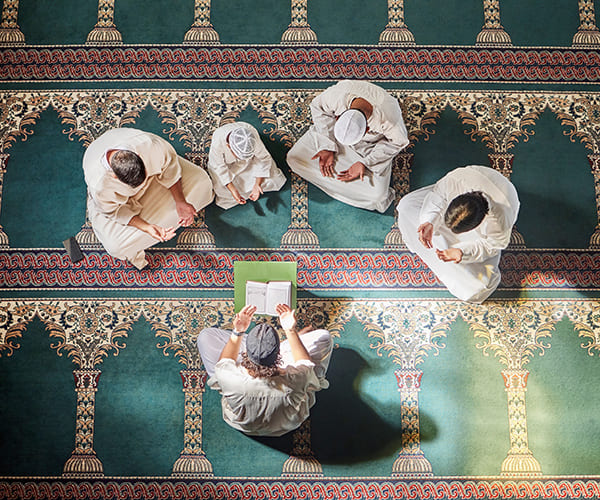 This year, Ramadan is less than a month away! Are you all prepared for Ramadan this year? Do you ever feel rushed and frantic when it comes to Ramadan preparations? Do you have no idea where to begin preparing for the fasting month? Early Ramadan preparation can make the month more fulfilling and manageable. You can avoid being rushed if you prepare for Ramadan ahead of time. Check out these 5 essential early preparation tips for all Muslim friends to ensure a stress-free Ramadan!
1. Get your Ramadan prep list ready
Are you feeling rushed and overburdened as you prepare for the fasting month? Don't worry! Always get yourself an early prep list; list all necessary items, so you don't miss anything!
Prepare your Ramadan prep checklist before the holy month starts to avoid being in a hurry-scurry and organize your preparation. Sit back and relax! Concentrate solely on the checklist, following it step by step until you have completed all the tasks on your to-do list.
2. Get your Ramadan meal ingredients ready without hassle
Disgusted by having to stand in a long line to buy your Iftar meal, especially after a hard day at work? Is there nowhere you can go to break your fast cozily? Why don't you prepare a quick Iftar meal at home to avoid waiting in line? It's as simple as 1, 2, 3!
First, using an e-Voucher, you can shop at a hypermarket with complete peace of mind and save a ton of money on all the fresh and healthy food ingredients you love.
Second, prepare ingredients the night before, separating them into individual servings in ziplock bags. You don't spend a dime more than you have to, so your savings can be put toward your Raya shopping. Isn't it a brilliant idea?
Buy food ingredients while enjoying great savings with a hypermarket e-Voucher 👇
3. Place your food delivery order for iftar meals at least two hours before buka puasa.
Tired of spending at least an hour in the kitchen, slaving over the stove, especially after a long day at work and being stuck in traffic for more than two hours? If you are not a cooking person, you could order your iftar dinner beforehand. All that remains is to enjoy your buka puasa dinner at home.
How can you save money when ordering food online during the month of fasting? Click the link below to purchase food delivery e-Vouchers at a discounted price to save on your Raya shopping this month! 👉
link
❗ A gentle reminder: Order your iftar meal before buka puasa to avoid the long wait and to show consideration for 'abang delivery' (abang must also buka puasa). so that Abang has plenty of time to buka puasa too.
4. Get Your Sweet Craving fixed after Iftar
A little dessert never hurt! What could be better than a delectable sweet dessert after your Iftar meal? Everyone deserves a sweet treat, especially if they've been starving all day.
Give in to your sugar rush; llao llao has you covered with their naturally sweet, refreshing, and healthy frozen yogurt to feel less guilty about dessert time. Slurp on a cup of freshly made of Tealive or Black Whale boba tea, or spoil yourself with a Belgium Chocolate/Matcha flavor Sofuto from FamilyMart makes you feel happier or conjures memories of good times. It's a real thing!
The best reason to treat yourself to dessert is simply because you deserve it! There is no need to justify indulging in a delectable dessert.
Purchase your favorite dessert vouchers at a lower price before it's too late!
5. Getting your skin ready for Hari Raya
With Ramadan fast approaching, now is the time to start adding beautifying boosters to your skincare routine to help you look and feel better than ever during the holy month and Hari Raya.
Hari Raya is the ideal time to reunite with your loved ones, including family, relatives, and friends. This holiday season is also the perfect time to take a family portrait. It's time to focus on what you're putting on your skin for your daily skincare routine. Don't forget to include some oral skin beauty product intake to ensure your skin is perfectly photogenic and radiant —beauty from the inside out.
Stay radiant and pretty during Ramadan and Hari Raya with the help of skin booster products
Early preparation does not guarantee a perfect Ramadan but reduces the possibility of uncontrollable circumstances. Preparing for Ramadan ahead of time can result in a more fulfilling and rewarding experience during this holy month. During Ramadan, may Allah make it easy for all to fast,worship, and receive His blessings.
Happy Ramadan to all the Muslim friends!