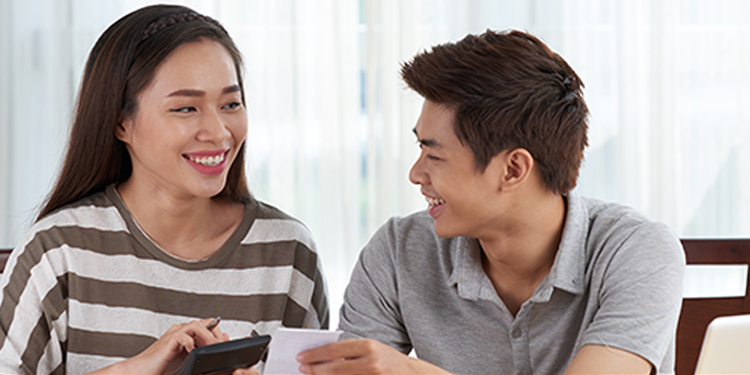 Cashless Payment: Top 5 Advantages of Paying Utility Bills Online
In Malaysia, nationwide lockdowns and safe distancing measures have led to new consumer behaviours and preferences, accelerating the shift towards digital-first experiences, especially cashless payments.
According to Visa's Consumer Payment Attitudes Study 2021, Southeast Asian consumers have shown higher interest in digital banking services that impact their daily lives, such as bill payments (69%). Malaysians also find that cashless payments are faster, safer and easy to use.
Third-party services and apps, and virtual credit cards will become more popular as younger, tech-savvy generations enter adulthood. However, not everyone is on board. There are some fearful of becoming victims of fraud or who are hesitant in divulging their personal information.
Nevertheless, with emerging technologies set to transform user experiences with cashless payments, such issues are sure to be addressed and overcome in the future.
Discover the top five advantages of paying your utility bills online.
1. Convenient and easy-to-use
Making online cashless payments is incredibly convenient. Many banks now offer mobile apps for flexible on-the-go payments. Furthermore, you can pay your bills anytime and anywhere with mobile access, saving you time and fuel costs.
Online cash payments are also quick and easy, protecting you from incurring late payment costs. Be it paying utility bills on the way to work, shopping online while dining out or transferring funds, experience convenient payments with this handy on-the-go payment method.
2. Security enhancement
Cashless payments are considered much safer than paying by cheque as they do not expose your personal information. Moreover, many banks nowadays are enforcing stricter measures to protect your personal information from being stolen.
The most common security features offered by banks include usernames and passwords, CVV (for debit and credit cards),card PIN and one-time passwords (OTP). Some banks even monitor your accounts for unusual purchasing and will let you temporarily lock your card if you suspect the card has been lost or stolen.
To ease your worries, banks will also send out a confirmation e-mail or SMS upon successful payment of a bill. So, you no longer have any more uncertainties regarding your payments. All in all, it's essential that you check with your bank to learn more about the security features it offers to protect you against fraud.
3. Protect the environment with cashless payments"
The most significant benefit of paying your utility bills online is eliminating paper waste. Cashless payments are carried out in an affordable, accessible and sustainable way. When you pay your bills online, you can reduce paper cheques being mailed and the cost of postages and envelopes.
4. Stay organised
Pay all your utility bills on a single platform online with cashless payments. You no longer have to log into several websites and remember multiple passwords as all your banking information is organised in one centralised location.
Plus, you can easily check your account balances and determine whether your bill payment has been scheduled and paid. Other benefits include searching specific payments online, accessing online payment history, and setting up e-mail alerts that keep you up-to-date with scheduled payments.
You can even pre-schedule payments for recurring fees. Never worry about missing a single payment ever again. Setting up automatic payments for recurring bills can help ensure you pay your bills on time with no hassles.
5. Earn rewards
According to Visa's Consumer Payment Attitudes Study 2021, Malaysians prefer to earn rewards through accumulating points and using specific payment methods. They are also open to changing their payment method if the reward offered is significant. As a result, there is an increase in Malaysians adopting cashless payments.
Some banks offer various types of gift vouchers or other offers like discounts and cashback when paying online. By switching to cashless payments to pay your utility bills, you can save money and enjoy many benefits when you take advantage of the promotional deals that come with digital payments.
ZCITY as Your Cashless Payment Solution
Today, there are many third-party services that make it possible to go cashless. One of which is ZCITY, an instant rebate & cashback programme.
Settle your water, telco, internet and TV bills with ZCITY. Partnered with Malaysia's 1st leading payment gateway, IPAY88, ZCITY aims to provide members with a safer and more convenient way to pay their bills. At the same time, members can also enjoy instant discounts and earn Zcoins with each bill payment.
A simple four-step process, select your desired biller, key in your account details, apply Zcoins discount to enjoy discounts, and make payment. Manage all your utilities in one app = easy life + easy mind + easy rewards!
Discover how you can utilise ZCITY's cashless payment system to pay your utility bills or download the ZCITY app for the latest news and promotions.
Reference
Powering the Acceleration of Digital-First Experiences. Visa Consumer Payment Attitudes Study, 2021.